In this workshop, we will share strategies for using Data Nuggets in the classroom and introduce one that features microsatellite data for various populations of striped bass. This Data Nugget will give students an opportunity to explore genetic markers and how they can be used to inform the management of an important sport fishery by deciphering which spawning grounds the fish were born in.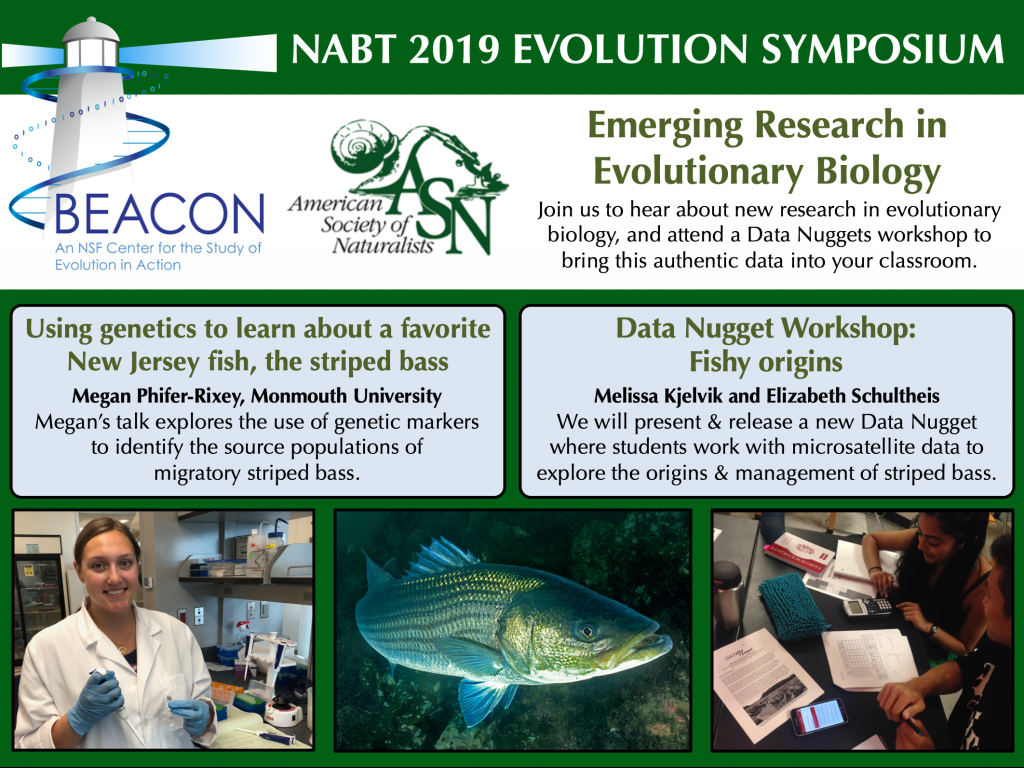 The materials from the Data Nugget workshop are as follows:
Workshop organized and presented by: Megan Phifer-Rixey, Chelsea Barreto, Carleigh Engstrom, Elizabeth Schultheis, Melissa Kjelvik, and Louise Mead. For more information on the NABT 2019 conference, check out their website, here.
BEACON CENTER FOR THE STUDY OF EVOLUTION IN ACTION, MICHIGAN STATE UNIVERSITY, THE AMERICAN SOCIETY OF NATURALISTS, & MONMOUTH UNIVERSITY