If you're not following Data Nuggets on social media yet, you should! We have four great ways to keep up to date about the newest Data Nuggets released and when we add new features:
First, follow us on Twitter @Data_Nuggets. We post new Data Nuggets, cool articles, and supplemental materials that can be used to dive deeper into the research in our activities.
Next, like our page on Facebook and join the new Data Nuggets group. We created this group as a space for teachers, professors, and all educators to discuss Data Nuggets and their experiences using them. Have a new innovative way that you modified a lesson and made it your own? Need suggestions for activities that can be used to teach a particular math or science concept?
Finally, you can follow our new Instagram account Data_Nuggets where we share cool images that come in from scientists when they create their Data Nuggets and photos from our conferences and workshops. You can also subscribe to our YouTube channel where we share scientists' videos. These are two great places to search for inspiration, or to use to connect more with the people behind the data.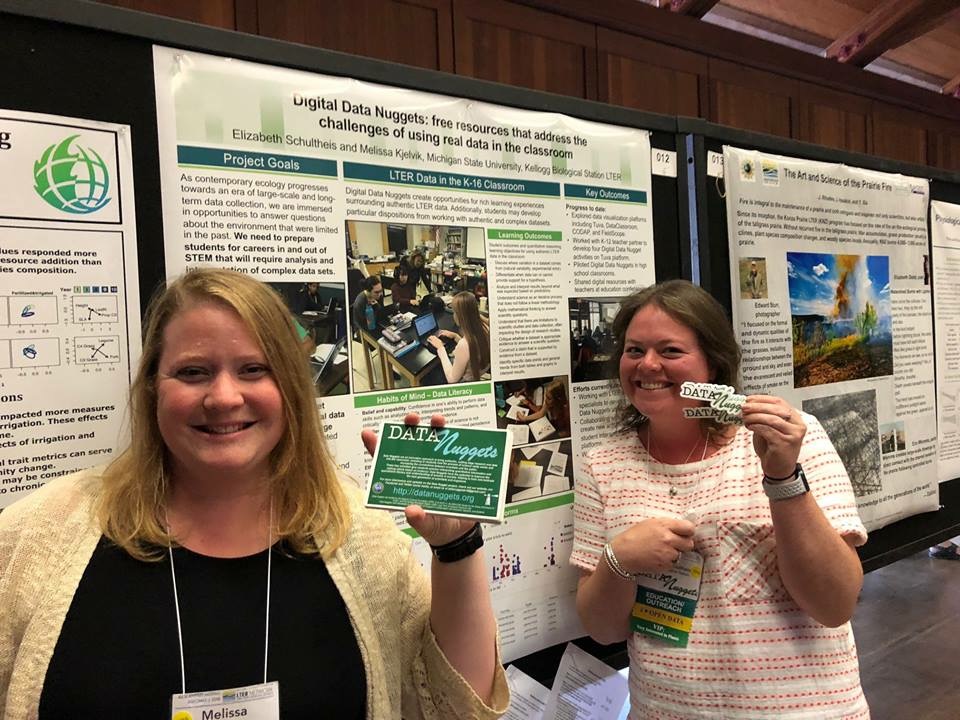 Thanks! Melissa and Liz